The edge of the rounded tip paddles I have built look like this:

Should they have a "sharper" edge? Like the top paddle appears to be. Kind of a knife edge?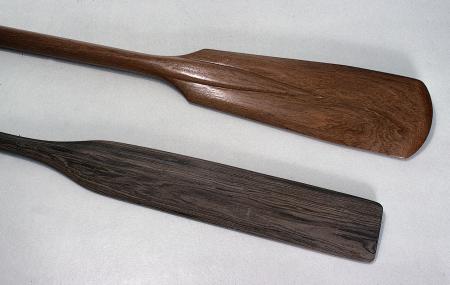 Any advantages or disadvantages? Which way looks the best? :roll: I know the second one looks better than mine, but I'm asking about shape, form, and function.
Any thoughts on grip size and shape?
beekeeper