I have been wanting a better way to transport two pirouges at the same time in my truck. We usually stack one in the other and try to cushon any spots that rub. Boats move and they are hard to lift one into the other.
This is my first try and have not used it for real. May have to make some little changes, but right now it looks promising. I need to paint it and install some carpet. It breaks down for loading /unloading and storage.
This a trial fit. I will post more pictures when everything is complet.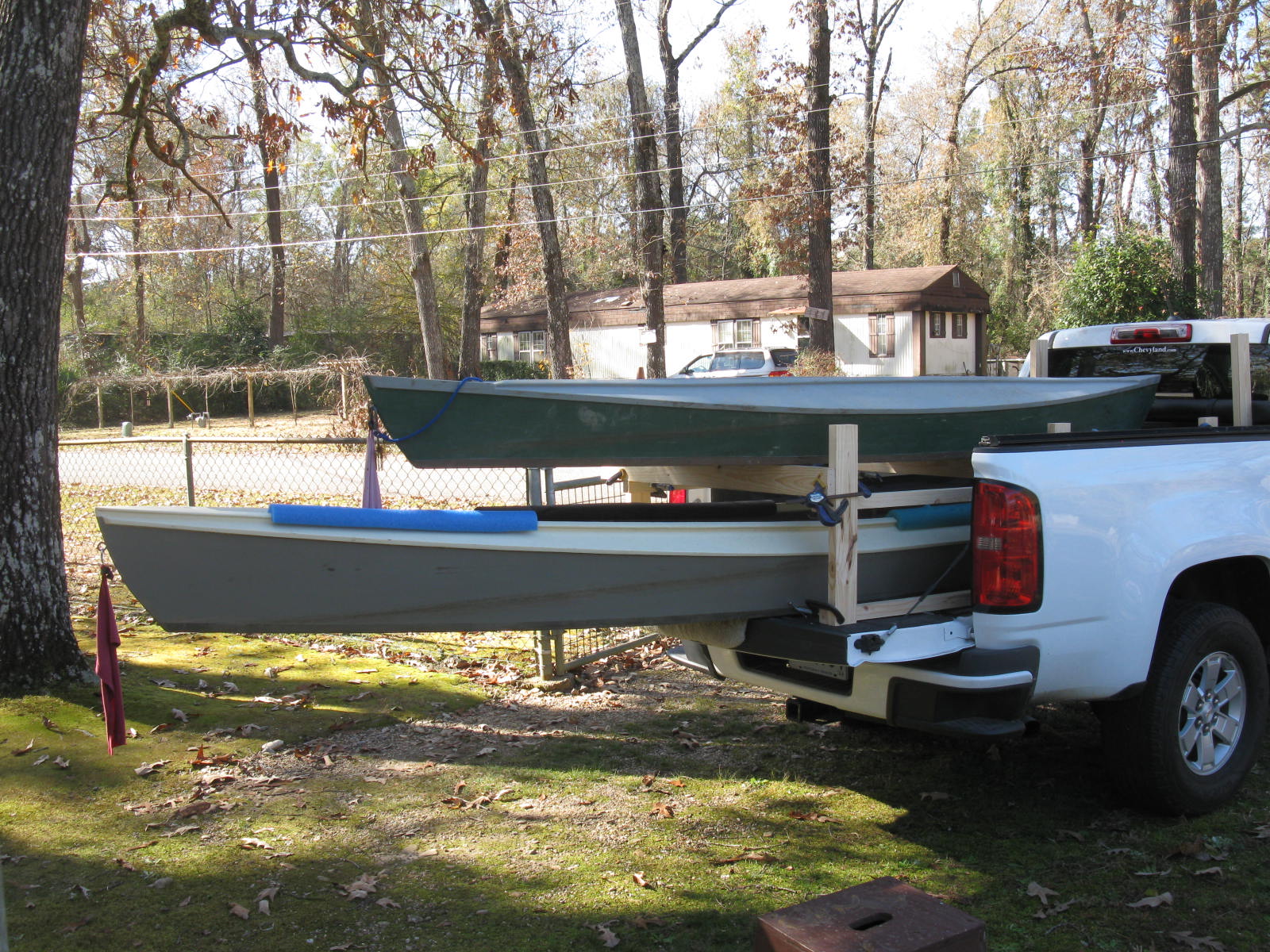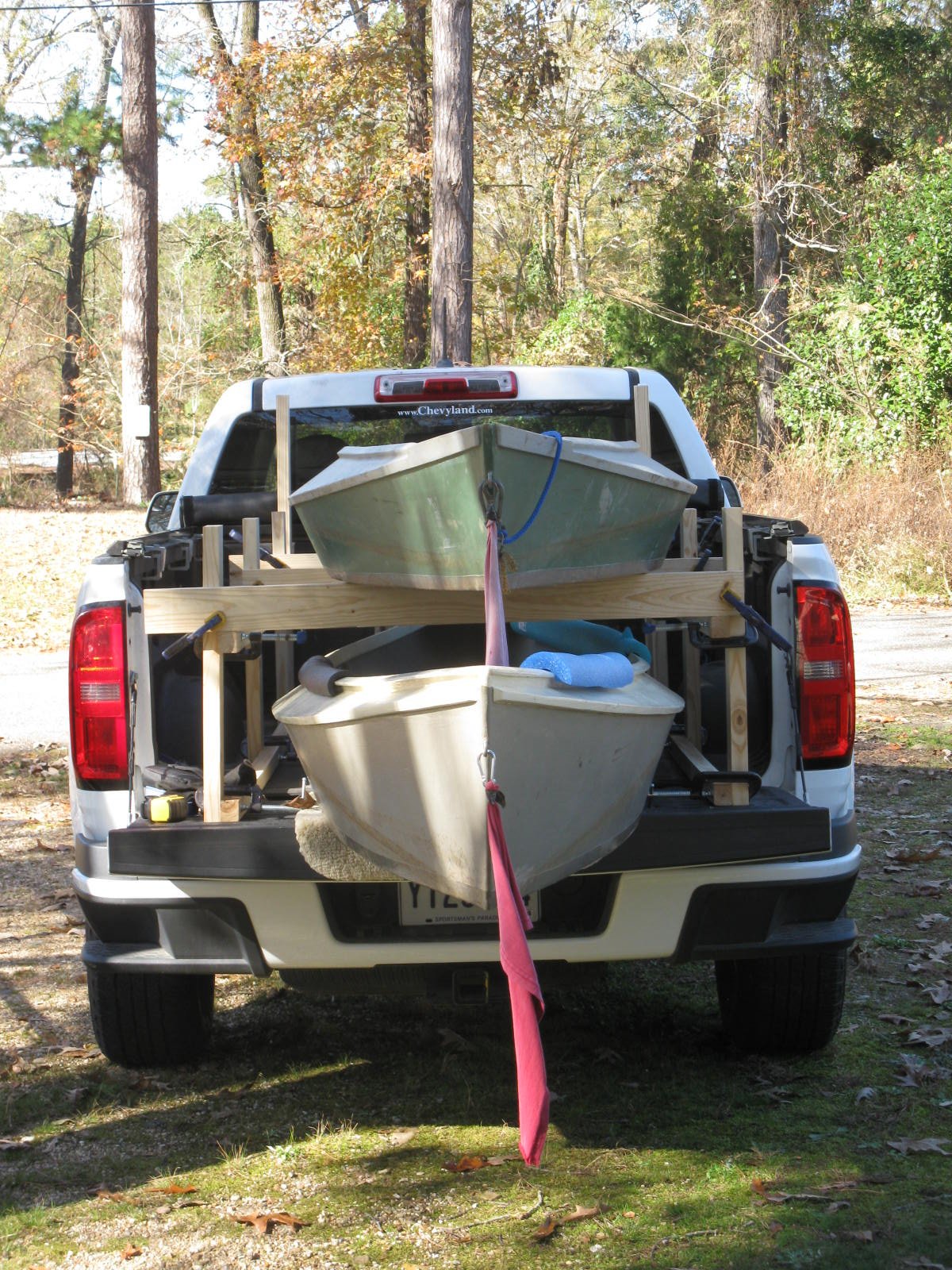 Woodwork is finished. Disasembled for storage. Crrage bolts and wing nuts make it an easy job.